www.gamblersanonymous.ie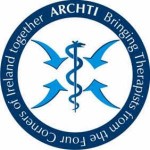 www.nasouth.ie
www.bodywhys.ie
www.samaritans.org
www.alone.ie
www.barnardos.ie
www.ispcc.ie
www.osscork.ie (Domestic violence)
www.aware.ie
www.grow.ie
www.citizensinformation.ie
www.alcoholicsanonymous.ie
www.irishtherapists.ie
---
Capacitar Practices
Patricia Mathes Cane is founder and Director of Capacitor, an international project of empowerment and solidarity which focuses on personal and societal healing and transformation.
Pat has taught workshops in California, where she lives, as well as internationally in Latin America, Asia, Africa and Europe.
Capacitor is internationally recognised as a way of working with women and families who are survivors of abuse and trauma and this is evidenced by the fact that Pat was the co-ordinator of the Healing tents for the NGO World Forum on Women in China in 1995, and for the Feminist Congress of Latin America. (From: Mathes Cane, P., Trauma Healing and Transformation, 2000)
It takes a holistic approach through the use of mind, body and spirit practices allowing healing to come from within in order to bring balance and harmony to the whole person. Capacitar practices can be used daily to alleviate stress, anxiety, fatigue, headaches, fear and much more. They are particularly effective when addressing addictive behaviours and trauma. The following are some of the practices.
Finger holds – used to balance emotions
Mindfulness – used to enable the mind to stay in the present moment
EFT – Emotional Freedom Technique which is especially useful when addressing addictive behaviours, trauma and much more.
Visualisation – This can bring about healing through guided imagery and a positive thought process.
Capacitar practices are very useful in this fast moving world to enable us to come back to our good selves and to remember who we are.