Counselling appointments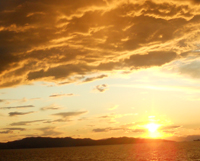 It can be very difficult and daunting to take the first step towards bringing about change in one's life, which is making the decision to do so. The next step is making contact with a counselling service. My part in this process as a counsellor is to help you feel at ease and supported in your decision in order for you to achieve your goals. I work with many mediums as each client is individual in their needs. Should I feel that it is in your interest to be referred to another professional I will do so with your permission.
I work with adults and families. Confidentiality and child protection are paramount at all times. This would be discussed with you prior to disclosure. I work closely with my professional Supervisor at all times which is mandatory. If an issue is particularly challenging I may discuss it with my Supervisor. In this process it is only the issue which is disclosed, your identity and details are kept strictly private and confidential. This is to ensure the best support possible to you.
I also provide Video and Telephone counselling.
Individual Counselling €70
Reflexology €70
Reiki €70
It is recommended to attend weekly sessions to begin with in order for the counselling process to be effective
If you wish to cancel or re-schedule your appointment please give at least 24 – 48 hours notice so that the space can be used for other clients.
A full fee will be charged for failure to provide 24 hours notice.
Nora O'Sullivan 086 394 39 63
You can also email me at noros4@gmail.com
PSYCHOTHERAPIST, COUNSELLOR, CBT, EMDR THERAPIST, REIKI, E.F.T., REFLEXOLOGY.