Nora O'Sullivan H.Dip. Psych. M.N.A.P.C.P., M.A.R.C.H.T.I.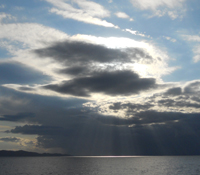 I am a qualified and accredited Counsellor with a Postgraduate Diploma in Integrative Psychotherapy Studies from University College Cork. I am a qualified CBT Counsellor and EMDR Therapist. I am fully accredited member of N.A.P.C.P. the National Association for Professional Counselling and Psychotherapy and I adhere strictly to their code of ethics and professionalism.
My professional history:
• Certificate in Gestalt Psychotherapy and trained with Doctor Kate Wilkinson PhD Clinical Practice, Humanistic and Integrative: UKCP Reg. Gestalt and Integrative Psychotherapy Trainer.
• Capacitar Ireland Training in Education for Trauma Healing and Transformation with Patricia Mathes Cane P.H.D. (Multicultural Wellness Education).
• Certificate from the William Glasser Institute in Reality Therapy, Choice Theory and Lead Management.
• Eight years experience in Group Therapy Facilitation in a Cork treatment centre.
• I am co – facilitator in a recovery programme on an ongoing basis.
• Workshops in understanding self-harm
• Workshops in Family Systems Therapy
• Eating Disorder Seminar presented by Maura Russell of the Blue Lotus Centre for Counselling Psychotherapy.
• "ASIST-Applied Suicide Intervention Skills Training" workshop.
• Workshops in Borderline Personality Disorders
• Training in "Child Sexual Abuse – The Counselling Process" delivered by the Dublin Rape Crisis Centre Ltd.
• Rainbows Facilitator Training Certificate
• NAPCP Children First Child Protection Policy Training Certificate
• Dreams in Counselling and Psychotherapy Certificate
• Workshop on grief and loss
Holistic and Complementary Training and Qualifications
I am a qualified Reiki Master.
I hold an ITEC Diploma in Reflexology.
I hold a Certificate in Indian Head Massage.
I was elected a full member of the Association of Registered Complementary Health Therapists of Ireland (ARCHTI).
"Speak the story, whisper to the Earth,
touch the moments, blessings of rebirth.
Taste the wonders, the fragrances, the fears,
See Love's unfolding echo through the years". – Miriam Martin, P.B.V.M.
Nora O'Sullivan 086 394 39 63
You can also email me at noros4@gmail.com
PSYCHOTHERAPIST, COUNSELLOR, CBT, EMDR THERAPIST, REIKI, E.F.T., REFLEXOLOGY.